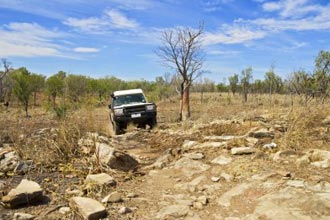 When it comes to traveling Down Under, there's no denying that there's a plethora of major attractions that should make it on your to-do list. From gorgeous cities like Sydney and Melbourne to cosmopolitan hideaways like Brisbane, Australia is a smorgasbord for metropolitan sights and sounds.
But perhaps you're in a different kind of mood – one that prompts you to discover a different side to Australia. You don't just want to see the major cities; you want to get to know the real heart and soul of Australia. You want to drive down its winding roads and discover isolated sights that don't make it in the average guidebook or the tour guide's itinerary.
If that's the case, then you're in luck: we've compiled a list of the 10 most interesting off-the-beaten-track destinations in Australian. Whether you consider yourself a fan of outstretched deserts or you love getting lost in the middle of a forest, this list is sure to please even the pickiest of travelers.
If you're ready to get to know the real Down Under, then grab your backpack, book a plane ticket and get familiar with each of these sites in our ten most interesting off-the-beaten-track destinations in Australia!
1. Lizard Island: Let's face it – every Australian to-do list should include the Great Barrier Reef. But instead of heading for populated locations where you'll be crowded into snorkeling and diving guides, why not head just a little farther north to Lizard Island, which is home to Cole Hole, one of the most famous sites for diving in the entire world.
2. Coober Pedy: If you love your jewelry as much as the next person, then you'll absolutely fall head over heels in love with Coober Pedy. Home to some of the biggest opal mines in the world, Coober Pedy played an important role in Australia's economic and cultural history. You can explore mine shafts, dugout homes and even visit a museum that's built entirely underground.
3. Carnarvon: If you want to get familiar with Australia's surfing scene without booking a room in an overcrowded resort community, then head west to Carnarvon, a coastal town with plenty of nautical action and adventure.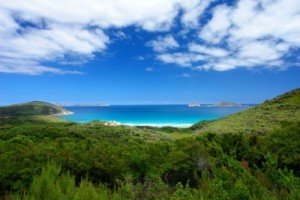 4. Wilsons Promontory: Looking to go as far south as you possibly can? Then head to Wilsons Promontory, where you'll discover a southern peninsula that puts you as far south as you can go without leaving the Australian mainland.
5. Bay of Fires: If you consider yourself to be a major hiking fan, then you won't want to miss out on the Bay of Fires, which is located on Tasmania's northeastern coastline. Beautiful turquoise waters, rolling hills and plenty of hiking trails make this a must-see on any off-the-beaten-path Australia destination guide.
6. Bruny Island: There's no denying that Australia is famous for its incredible beaches – but if you want to stay away from the crowd's and enjoy your own private paradise, then you'll want to book a few days on beautiful Bruny Island. Located off the southeastern coast of Tasmania , Bruny Island is like a beach-lover's paradise: golden sands, turquoise waters and plenty of palm trees make it an island that's not to be missed.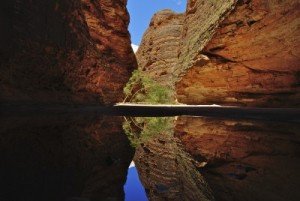 7. The Kimberley: If you want to feel like you're traveling back in time, then head to the northern tip of West Australia, where you'll discover a rugged landscape that's truly one of the last frontiers of the Outback. If you consider yourself to be a major nature lover, then you'll want to make sure you don't forget your hiking boots – hundreds of miles of hiking trails dot the rugged landscape.
8. Tiwi Islands: Located 50 miles off of the coast of Darwin, Tiwi Islands are home to an amazing array of tropical flora and traditional Australian towns. You can get to know the real Australia here, as you can talk with proud locals who continue to preserve Australia's older traditions and customs.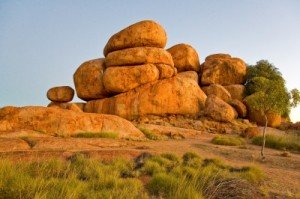 9. The Devil's Marbles: If you're a strong rock-climber and are ready to tackle a huge challenge, then you'll want to visit the Devil's Marbles in the Northern Territory. Be sure to bring your best climbing gear with you, as these cliffs are no joke.
10. Mount Augustus: Looking to get your hands on one of the oldest mountains in Australia? Then head to Mount Augustus in Western Australia – it's rumored to be 1,750 million years old and boasts the impressive claim of being higher than the more-famous Uluru.
If you want to see all of these impressive sites by car – and don't want to pay through the nose for it – then visit DriveMyCar Rentals today. This unique web-based community connects car owners with the people looking to rent them. The freedom to explore all of Australia is truly yours.