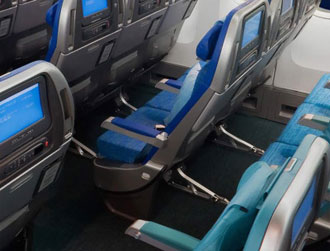 Well next month is going to be an amazing month of travelling for me. I have just recieved confirmation of my flights to Hong Kong and Sydney from eBookers, after spending hours trawling the aggregators they had the cheapest Cathay Pacific flights. eBookers also allow you to search for multi-stop flights. The only problem is that we couldn't choose our seats, which means we will have to get to the airport extra early. I normally leave for the airport at the last possible moment. This means that in one month, actually within 8 days, I will have travelled to Venice, Hong Kong and Sydney.
We are off to Venice for 4 days then we are back for a day before departing to Hong Kong to spend 4 days there and then heading off to Sydney. Having no idea when I will return. I can't wait.
We are flying with EasyJet as per usual to Venice, but to Hong Kong we are flying with Cathay Pacific, does anyone have any experience with these guys? We took their flights as they were the cheap which means we have more money for travelling, and their new economy class looks really good. Our first flight with them is on a Airbus A343 followed by the Airbus A330. Unfortunately no double decker A380 for me unlike my friend Nick.
More to come 🙂