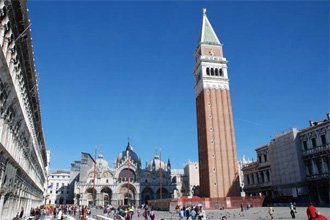 From stunning hotels to artistic masterpieces, and from exquisite food and drink to the world's leading fashion houses – Italy is rightfully numbered among the world's most luxurious regions. In recent times, Italy has enjoyed something of a renaissance as a destination for those seeking the ultimate in luxury holidays. The incredible beauty of this country, home to civilizations both ancient and modern, is underscored by the splendour and magnificence of its opulent hotels and the wealth of sights and experiences it has to offer.
The country's capital city, Rome, is not only a wondrous relic of the ancient Roman world, but also boasts hundreds of the country's most beautiful and recherché hotels, restaurants, bars, boutiques and galleries. For thousands of years, travellers and artists have flocked to Rome to explore the near-timeless monuments set amidst this buzzing metropolis: the Colosseum, the Spanish Steps, the Trevi Fountain – and, of course, the Vatican, which sprawls lavishly across 120 acres and houses some of the world's most incredible art. An essential sight is the Sistine Chapel and its famed ceiling, painted with the extraordinary fresco of heaven.
Meanwhile, Venice is an enchanted world of its own, a floating city of 118 networked islands, full of ornate bridges, churches, palaces and squares, and approachable only by boat across the Lagoon. No visit to this extraordinary city is complete without a gondola ride down the Grand Canal. For spectacular views of the city, take the lift all the way to the top of the Campanile, 300 feet above. Visitors also throng the Rialto Markets, where unique souvenirs, jewellery and beautiful Murano glass ornaments are sold. The Deco Hotel is particularly worthy of a stay if you are seeking a more exclusive experience, or try the opulent Bauer Il Palazzo, overlooking the Grand Canal.
Atop a dramatic cliff, Sorrento offers truly mesmerising views of the sea as well as a highly exclusive culture. A prime spot for sightseeing, its sumptuous hotels offer first-class service and opulent accommodations. The Grand Hotel Ambasciatori looks out over the spectacular Bay of Naples toward Mount Vesuvius. In the heart of the city, the Grand Hotel Riviera is a quiet and splendid hotel away from the bustling crowds, but with easy access to the Corso Italia and its sophisticated boutiques and stores.
These are just some of the highlights of an endlessly various and multi-faceted country. For the traveller who wants to enjoy beautiful food and wine, take in incredible sights – both ancient and modern – and enjoy the very best in luxury dwellings, Italy is the perfect destination.