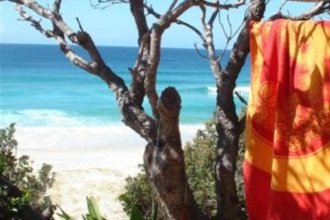 Australia often feels like one of the world's greatest unexplored wildernesses; even though the interior has been traversed by many different foreign explorers, not to mention the many natives of the continent, each visit feels like a revelation. "Down Under" carries many connotations, but for us they are all positive ones, associated with long walks under the sun, beautiful scenery, friendly people, and exciting days full of adventure. A great choice for a honeymoon or a holiday alike, Australia is a country that will work its way into your heart and never quite leave. There is a reason many Brits go there and somehow end up staying!
Starting off with the countryside and its history, there is so much to explore. Whether you're seeking a really active holiday trekking through forested mountains or a relaxing stay at a bed and breakfast converted from an old cattle station, Australia has plenty to do and experience. You can experience life in an old cattle ranch or relax in a comfy, private cottage in the midst of rolling hills. Whether you want to gaze at the splendour of Uluru (also known as Ayers rock) or visit one of Australia's other big, touristy attractions, Australia can amaze you in ways you hadn't expected.  The country's geography is massive and varied; you can fly from the outback to the rainforest and will have trouble imagining yourself on the same continent!
And then there are Australia's cities. Modern, lively, exciting; climb Sydney's Harbour Bridge or take a shopping break in the middle of your holiday to find something satisfying. All of Australia's cities are based around water, which means it's almost ludicrously easy to arrange a beach break in the midst of your exploration. Many Australians can go straight from the office to the beach, a privilege most of us here in the UK can't even imagine. Travelling there means you can experience this luxury for yourself, a treat many of us would love to have.
Australia is simply awe-inspiring – and it's well worth experiencing it for yourself. Whether you make the trip once a year or once in a lifetime, we promise it's a holiday you'll never forget.
The Turquoise Holiday Company offer luxury holidays and honeymoons to Australia and many of the world's most beautiful destinations.